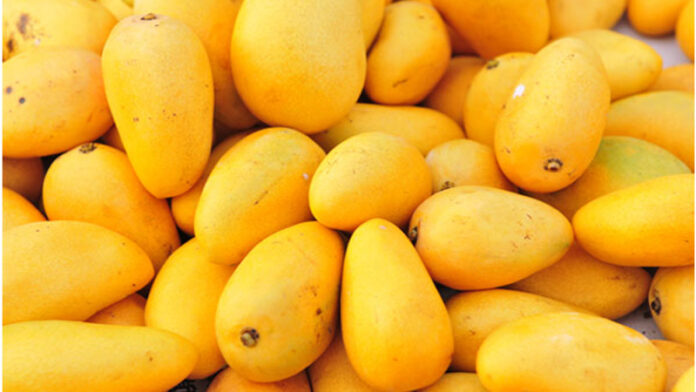 KARACHI: As Pakistan's mango exports are expected to start late and apparently in less quantity due to the coronavirus pandemic, exporters have asked officials to allow the southern Punjab workforce to travel and work in mango orchards to save billions of rupees. performance value.
In a statement released on Sunday, former chairman of the FPCCI Standing Committee on Agriculture, Ahmad Jawad, said that Pakistan annually produces approximately 1.7 million tonnes of mangoes, which are exported to more than 50 countries, mainly the United Arab Emirates and Saudi Arabia.
He said that last year the country registered high mango exports in five years of 115,000 tons and obtained $ 80 million in foreign income.
Jawad fears low mango export prospects, especially from Sindh this year due to COVID-19. "The mango harvest season generally starts from May 15 in Sindh. Most mango orchard owners hire skilled labor from southern Punjab to harvest, sort, process and package export quality mangoes. "
But due to COVID 19, there is no transportation and workers were unable to travel, so the mango harvest could suffer, he said, Sindh is marking the trend for mango exports.
"Similarly, commercial flights to transport mangoes are almost unavailable. Available cargo planes and freighters have tripled their costs compared to normal fares. This has another impact on competing in the market, based on price." Jawad said.
He urged the Ministry of Commerce (MoC) and the Pakistan Trade Development Authority (TAP) to come forward and help promote the pulp industry for long-term profits from mangoes.
According to Jawad, the average shelf life of mango pulp is approximately two years, and because of COVID-19, the government should make low interest rate loans to the pulp industry and its exporters.
He also stressed the need to pay more attention to the promising high-value, high-potential markets of Japan, the United States, South Korea and China to exploit the potential.
Currently, mango exports are around 10-11 percent, which could increase further to 25 percent if the ministry approves the 50 percent air freight subsidy from the Export Development Fund to make exports be more competitive, added Jawad.
Kiaan Ahuja is a reporter focusing on money in politics. Before joining Exports India he worked as a researcher and writer Dainik Bhaskar and as a freelance journalist for publications around the world, having been published by over 20 outlets including NPR, The Huffington Post, Salon, Truthout and VICE.com.